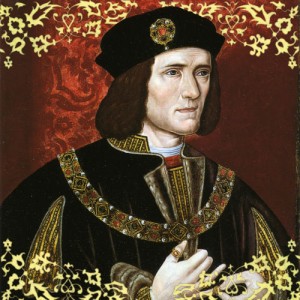 We're busy working behind the scenes on a new course for MedievalCourses.com - it's all about Richard III and the Wars of the Roses.
Richard III - a fascinating man
The course will consist of 10 modules, written by historian Toni Mount and narrated by Claire Ridgway, and these will have quiz questions, transcripts, downloadable audio and our usual course text recommendations and sources documents.
Toni Mount is the author of the book "Richard III King of Controversy" and we're so pleased that she has written this detailed course for us. It starts by discussing the reasons and background for the Wars of the Roses, and then leads into Richard III's roles and life. Toni manages to cut through the confusion of this period, making sense of the various factions involved in the Wars of the Roses, bringing battles and historical figures to life with her meticulous research.
We're certain that this course will be a hit, and will become an essential part of anyone's study into Richard, his life and times. Watch this space as the course will be out soon!