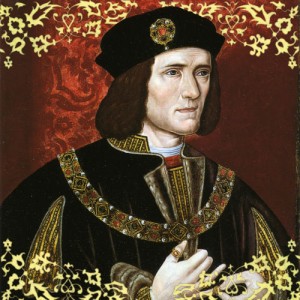 Richard III ruled as King of England for little more than two years, yet his life spanned three decades of civil war, the period of turmoil and treason we call the Wars of the Roses.
In this fascinating new ten-part course, carefully researched and written by Toni Mount and lovingly narrated by Claire Ridgway, we will explore the intriguing personalities involved and unravel the ever-changing fortunes of the royal Houses of Lancaster and York. The late fifteenth century was a time when today's friend could be tomorrow's enemy, when lives were constantly at risk from warfare, from betrayal and the dastardly deeds of others.
Follow the events which, from half a century before his birth at Fotheringhay in October 1452, nevertheless affected every moment of Richard's life until his tragic death in battle at Bosworth in August 1485 and beyond. His successor, Henry Tudor, blackened Richard's reputation but was likewise plagued by pretenders to his crown.
Released to coincide with the first anniversary of Richard's reburial in Leicester, the course comes complete with a session on the discovery of the king's remains in a council car park, his new resting place and an explanation of the latest research carried out on his bones, revealing far more intimate facts about his life than we can glean from historical documents.
Meet Warwick, the powerful Kingmaker, the turbulent Duke of Clarence – he of the 'butt of malmsey wine' fame – the mysterious 'Pretender', Perkin Warbeck, and many other colourful characters while discovering English history at its most intriguing.
Carefully and lovingly narrated by Claire Ridgway, you'll discover just what led to this famous civil war, who was involved and how Richard III came to power and was ultimately killed at Bosworth.
Note: This is an online course of downloadable or streaming audio lectures which can be done in your own time and you have lifetime access to the course once you have signed up and paid. There is no set start or end date, you can do it at your own pace.
Click on "Full description" to find out more and click on the "Buy Now" tab to sign up and purchase.
Full Description
Find out about:
The roots of the Wars of the Roses and the key people involved.
Who had claims to the throne and how?
The rebellions and battles of the Wars of the Roses.
The power struggles between Lancastrians and Yorkists, and the divisions within families.
Warwick the Kingmaker and why he changed sides.
How Edward IV came to the throne.
The rise of Richard of Gloucester, from youngest son of the Duke of York to King of England.
The Princes in the Tower.
Henry Tudor, his background, claim to the throne and his journey to the throne.
Richard III's reputation through the ages.
The discovery of Richard III's remains, the DNA tests and what they tell us, and his interment.
Respected historian and member of the Richard III Society Research Committee, Toni Mount, uses her years of research, knowledge and expertise to bring this turbulent period to life along with the key characters involved.
Buy NOW
What's included
Course Expert
Reviews
Questions
Gift Certificate
($49.99 is approximately £39.40/€46.00/75.20AUD)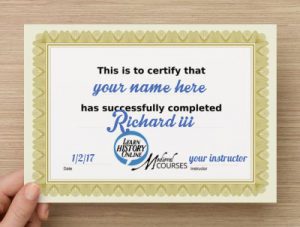 5 hours 9 minutes of audio - both streaming and downloadable mp3 files.
Downloadable PDF transcripts of each lecture.
End of unit quizzes.
Bibliography, further reading and video resources.
Family trees.
End of course certificate.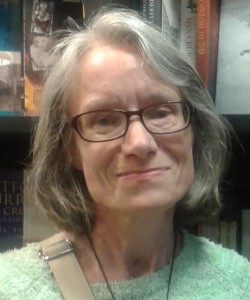 Toni Mount is an author, history teacher and an enthusiastic life-long-learner. She's a member of the Research Committee of the Richard III Society and a library volunteer where she leads a Creative Writing group. She attends history events as a costumed interpreter.
She earned her research MA from the University of Kent in 2009 through study of a medieval medical manuscript held at the Wellcome Library in London. Her BA (with First-class Honours) and her Diploma in European Humanities are from the Open University. Her Cert. Ed (in Post-Compulsory Education and Training) is from the University of Greenwich. Recently, she completed a Diploma in Literature and Creative Writing with the Open University. She's currently studying a range of modules on contemporary science and technology also with the OU.
Toni has written and published books including The Medieval Housewife & Other Women of the Middle Ages, Dragon's Blood & Willow Bark: The Mysteries of Medieval Medicine, Everyday Life in Medieval London, and Richard III King of Controversy.
Do I need to do the quizzes to complete the course?
No, they're optional but they're a good way of ensuring that you've taken in the information and they're also fun too.
How long does the course take?
You can do the course in your own time. Each lecture is around 30 minutes in length and you can download them and listen to them at your convenience, so you can set your own pace. You have lifetime access to the course.
Do I need to buy any books or extra materials?
No, the audio lectures and transcripts are all you need. There is a list of further reading material if you want to read more about the subject, but this is optional.
When does the course start?
Our courses are online and you can start at any time and complete the course in your own time.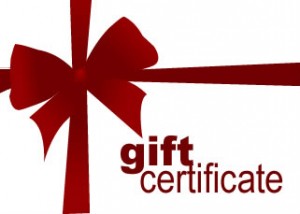 After purchasing this gift certificate you will be redirected to a page with a
printable gift certificate code
. This code will enable the user to have
FULL ACCESS
to the course you have chosen, when redeemed.
Make the day of a history lover with these gift certificates...
Module 1
How the Wars of the Roses began
In this introductory lesson we discover the historical roots and causes of the civil war known as "the Wars of the Roses", and how the war got its name. We also learn all about Margaret of Anjou, her background and how she came to marry King Henry VI.
Unit 1
How the Wars of the Roses began
Module 2
The Duke of York and Jack Cade's rebellion
Richard Plantagenet, or Richard, Duke of York, was one of the main protagonists of the Wars of the Roses, but who was he and how did he become involved in this civil war? We also learn about Jack Cade's rebellion of 1450, who Cade was and how the government lost control of the kingdom for a time. And just who was Henry Holland, Duke of Exeter?
Unit 1
The Duke of York and Jack Cade's rebellion
Module 3
The Road to Civil War
This lesson takes us from the return of the Duke of York from Ireland in September 1450 and the first rumblings to trouble, through an examination of the people with claims to the throne, to the fall of the Duke of Somerset and the first battles of the Wars of the Roses which resulted in the Yorkists being declared traitors. It's an action-packed lesson!
Unit 1
The Road to Civil War
Module 4
The Battle of Wakefield
The Battle of Wakefield was a major and decisive battle in the Wars of the Roses and in this lesson we examine "the road to Wakefield", i.e. how it came about, and find out all about Edward of York and Warwick the Kingmaker, two men who were key players in these 15th century struggles.
Unit 1
The Battle of Wakefield
Module 5
The fall of Warwick; the rise of Gloucester
Edward IV is now king but England is still in the midst of civil war. Edward's chief adviser, Warwick, plots against the king with Clarence, the king's own brother. We are led through the events that lead to Edward's flight to Burgundy, the restoration of Henry VI, the return of Edward IV, the fall of Warwick and the emergence of Richard, Duke of Gloucester, the future Richard III, as a political figure in these power struggles.
Unit 1
The fall of Warwick and the rise of Gloucester
Module 6
Richard of Gloucester as Lord of the North
In this lesson we focus on Richard, Duke of Gloucester, the future Richard III. We learn of his loyalty to his brother, Edward IV, we examine his upbringing, what we know of his personality and his marriage to Anne Neville, and we consider his rise to power, from Lord of the North to Lord Protector following the death of Edward IV.
Unit 1
Richard of Gloucester as Lord of the North
Module 7
King Richard III
How did Richard, Duke of Gloucester, go from Lord Protector to King of England? What led to Edward V and his brother being declared illegitimate and to Richard being petitioned to accept the crown? And what happened at Richard's first Parliament? This lesson takes us from summer 1483 through the devastating blow to Richard of the death of his only son, to March 1485 and the death of his queen and the allegation that Richard considered marrying Elizabeth of York.
Unit 1
King Richard III
Module 8
Henry Tudor and King Richard's later reputation
We all know that Richard III was killed at the Battle of Bosworth, beaten by the forces of Henry Tudor, but who was Henry Tudor? What was his background and how did he end up taking the throne? Find out all about the founder of the Tudor dynasty and the "road to Bosworth". We also consider Tudor versions of the fall of Richard III and the rise of Henry VII and the sources for Richard III's reputation, the pioneer revisionists of the 17th and 18th century, through Victorian ideas on Richard to 20th century ideas regarding the king and the fate of the Princes in the Tower which resulted in a televised trial of this 15th century king.
Unit 1
Henry Tudor and King Richard's later reputation
Unit 2
The Trial of Richard III
Module 9
Henry Tudor and the pretenders to his throne
The Battle of Bosworth may have brought the Wars of the Roses to an end, but Henry VII still had to deal with many challenges to his throne. In this lesson we find out about this "wily monarch" and how he dealt with these challenges. We examine the pretenders Lambert Simnel and Perkin Warbeck, their background and the evidence for their claims, before looking at the after-effects of their challenges, the claims of the de la Pole family, the heirs of Richard III and how the Plantagenets were wiped out.
Unit 1
Henry Tudor and the pretenders to his throne
Module 10
The King in the Car Park
Over 500 years after his death at the Battle of Bosworth the remains of King Richard III were discovered in an archaeological dig under a car park in the city of Leicester. How was his skeleton identified? What did tests on his remains tell us about this infamous king of England, his life and his health, and was he really the hunchback of Shakespeare's play? We also look at his reburial, the controversy surrounding it, and how he was laid to rest.
Unit 1
The King in the Car Park
Unit 2
Richard III's remains
Unit 3
Leicester Conference 2013 - The Grey Friars Dig
Unit 4
Richard III: The New Evidence
Unit 5
Richard III's Reinterment
Unit 6
Searching for Richard III - One Man's Journey